I'm awfully lazy. And a creature of habit. It always takes me a while to get used to something new, even though I am always catapulting myself into new environments or situations. But there are certain "old habits" that are still waiting to be changed by me. I am proud to announce that I have finally made it! However, I can't put this success just on my own account.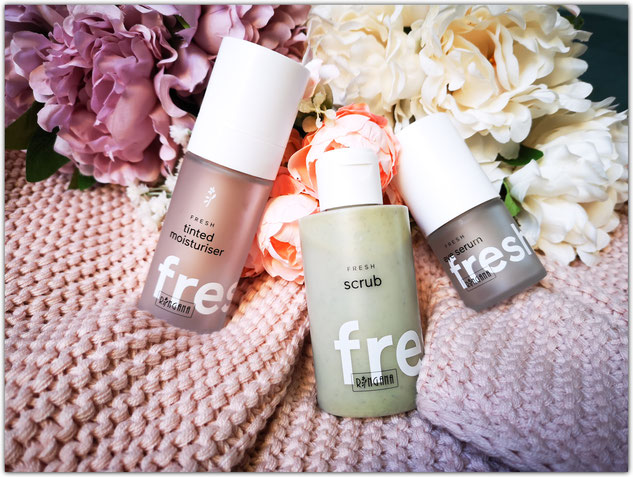 At the beginning of the year - I was loafing around in my favourite pajamas on my wing chair knitting - my Instagram mailbox rattled and a message from Esther lit up. She asked if I would like to become one of her first customers and try out sustainable care products. And I admit that my first impulse was to refuse. Sometimes it's just hard to get rid of old habits.
But because I have had contact with Esther from time to time and she makes a really likeable impression, I gave it a chance and clicked on the link she sent me. For her sake, so to speak. Because she raves so much about the products and is convinced of them. And because I am enthusiastic about people who do something full of passion. And because I really should finally do something for my skin.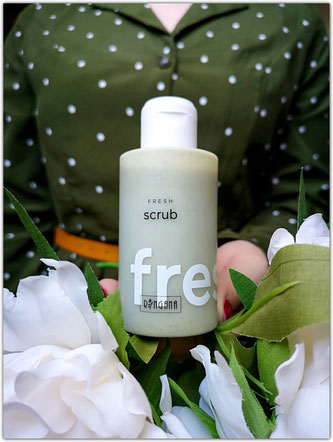 And then it rattled and lit up again. It rattled in my head and lit up my face! Because what spread out in front of me on the screen was probably one of the most sustainable things I have ever seen from a company. I took a close look at the website of Ringana, the manufacturer of the products that Esther sells. Unfortunately, sustainability has become a fashion trend that is often misused for marketing purposes. Especially big fashion houses often mark their products as "sustainable", but if you look a little bit closer you will notice all too often that the product would never stand up to closer scrutiny. Unfortunately "sustainability" is not a label and it can be used and interpreted more or less freely.
So what is sustainability, where does it begin and where does it end?
I could write or discuss this for hours, because it's a topic that occupies me a lot. The human being is basically no longer capable of living in a fully sustainable way. We consume more than we can give back and consume too quickly for nature to recover from it. The effects of our existence on flora and fauna should be overly obvious even to the most ignorant person, but in a consumption-driven society, unfortunately, hundreds of superficial arguments are all too easily found, which are all too readily accepted and passed on in favour of the next shopping experience.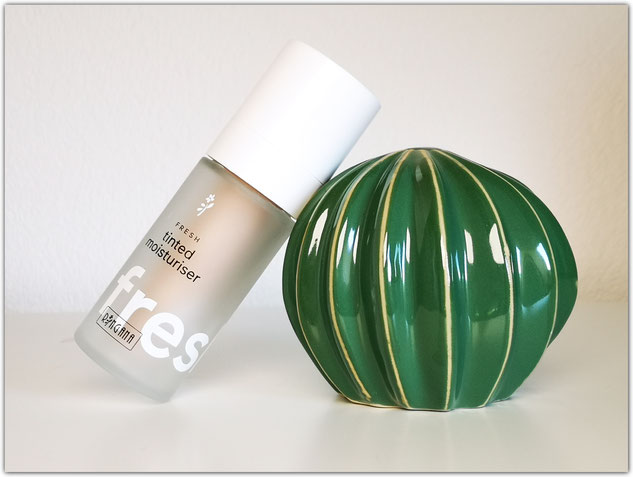 I won't fool you, I like to spend my money on beautiful things too. Sometimes I even feel a little ashamed when I meet the postman, because I wonder what he might think of my consumerism. Online shopping has revolutionized the shopping world, for better or worse. For the worse, because it encourages excessive consumption and can be damaging to smaller, local businesses. Good, because it promotes transparency and increases choice for the customer. It also makes access to environmentally friendly and sustainable products easier.
As far as my food is concerned, I am stubborn, I buy it in the local farm shop around the corner. The vegetables come from their own farm, the eggs from the happy hens in front of the house, the meat comes from the local butcher and the dairy products are made in the cheese dairy in our little village. No long transport routes, no unnecessary packaging and fair working conditions. When it comes to clothing, things are already getting more difficult, as it is almost impossible to buy clothes from a factory that produces, dyes and processes the fabrics itself. So I try to make the best possible compromises. But perhaps more on that another time, because today we are talking about cosmetics.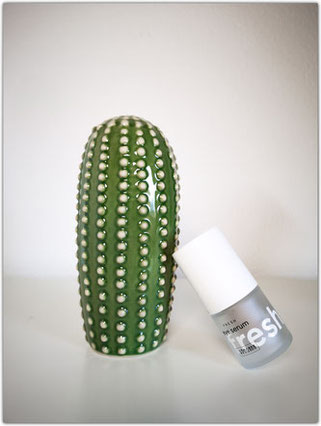 Already about two years ago I changed my complete makeup products to vegan and cruelty-free. But as far as my skin care is concerned, I am so behind the moon. I know that I actually should have started the intensive care of my skin much earlier, because now I have passed the magic zenith of 25 years already for a longer time and the approaching of the unpleasant 30 is mainly noticeable by the fact that my skin seems to adapt to my pillow overnight - with the difference that in the morning my pillow uncreases faster than my face. Well, I try to wear it with dignity and limit my daily dose of self-pity in front of the mirror to 30 minutes. In the morning and in the evening.
To come back to the above-mentioned glow in my face: Ringana's natural cosmetics promise hope! The products are all cruelty-free and vegan, made from controlled cultivated raw materials and produced under fair conditions. The cosmetics are delivered in small glass bottles, which cannot simply be thrown in the trash after use, but can be collected and returned. And collecting is worthwhile! If you return 10 bottles, you even get a product as a gift, as an extra incentive to act in an environmentally friendly way. And Ringana does not compromise on packaging either. The bottles are not delivered in plastic packaging material, but wrapped in a cotton towel. This way the company kills two birds with one stone: no packaging waste and from now on the customer can use the cotton towel instead of cotton pads to clean her face. I could go on forever, but in the end, the best sustainability concept is of no use if the products don't deliver what they promise.
I therefore set about putting the cosmetics through their paces, or rather, testing them on the face and neck.
And unfortunately I am not an easy customer. My skin is quite uneven from youthful acne. I wouldn't say it's badly scarred, but a peachy skin will always stay a dream for me. Then I have dilated pores and what is called combination skin. Partly oily, with small impurities, interspersed with dry patches. In addition, I have enormously translucent skin around the eyes, so that I actually always have dark circles under my eyes. So I can sleep as long as I like, I never look fresh and lively when I get out of bed. So I complained to Esther about my suffering and she sent me three products that are supposed to make my everyday life a bit more beautiful. A peeling, an eye serum and a naturally tinted moisturizer.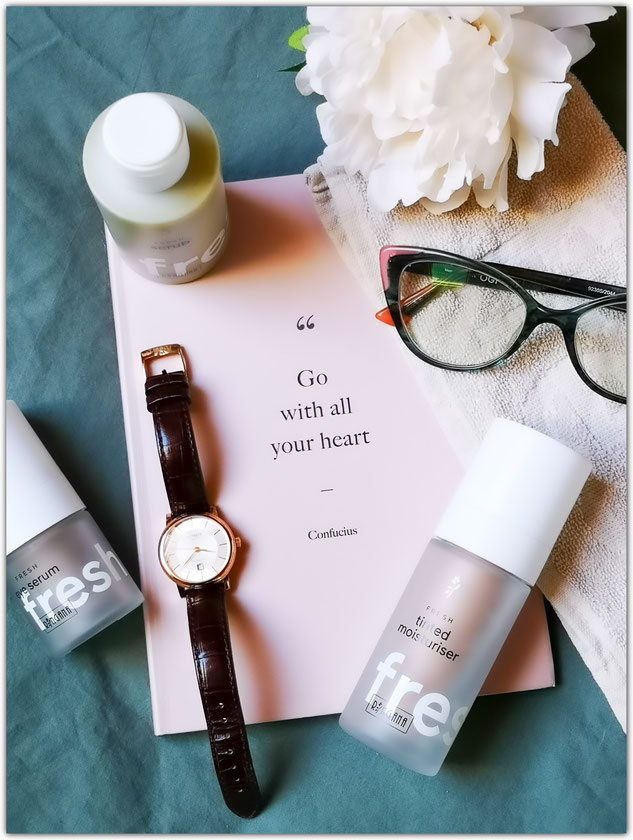 What Ringana promises:
The peeling is not only to remove the dead skin cells but also to stimulate the blood circulation of the skin. This should naturally result in a radiant, rosy teint.

Because the skin around the eyes is particularly thin (and mine is probably extra thin), swelling and eye shadows often occur as a sign of stress and tiredness. The eye serum of Ringana is said to have a decongesting and firming effect, thus visibly reducing small dryness lines and dark circles under the eyes.

Last but not least, the tinted moisturizing cream should provide the perfect finish. The natural pigments adapt themselves optimally to your skin tone. The other ingredients are said to have a moisturizing and cell-rejuvenating effect, hyaluronic acid and Q10 then smooth the skin.
And what it really holds: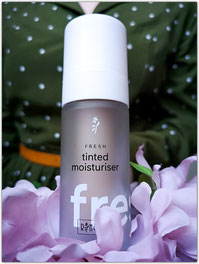 Three weeks have now passed during which I have used the products daily or the peeling twice a week and what can I say? I am thrilled! Just the packaging alone blew me away. Enclosed with the products is an information brochure that tells you about the origin of the packaging material and how best to recycle it. I think it's especially great that you can dissolve these annoying filling things, which certainly have a name that I can't remember, in water or throw them on the compost. No Sagex or similar, which first of all is not sustainable at all and secondly fills half of the trash can, if you don't bring them to a designated collection point.
But enough about the packaging, because what is really interesting is the effect, isn't it? So what I have to admit in all honesty; as a woman who is used to the sweet, artificial scent of all the creams, remedies and shampoos on the shelves, these natural cosmetics are just that: natural. They do not smell really good, but they do not smell unpleasant either. Just keep unaccustomed, but really wonderfully unaffected and honest. The scent of the peeling, which you should leave on for 10 minutes after rubbing in, reminds me every time of a well seasoned pizza.  Maybe this is due to the fact that the peeling grains consist of pomegranate seeds and alluvial pumpkin seeds and not of microplastic, as you can read in commercial peelings on the list of ingredients.

By the way, the peeling is my absolute favourite. I love the effect this little miracle cure has on my skin. It is gentle and pleasant, one almost wonders if it really helps, because it is almost too good to be effective. After the 10 minutes of application I remove the remains with the included cotton cloth and my skin shines brightly and freshly from the mirror. I also have the feeling that my pores have become a little finer, but I have no tangible evidence of this.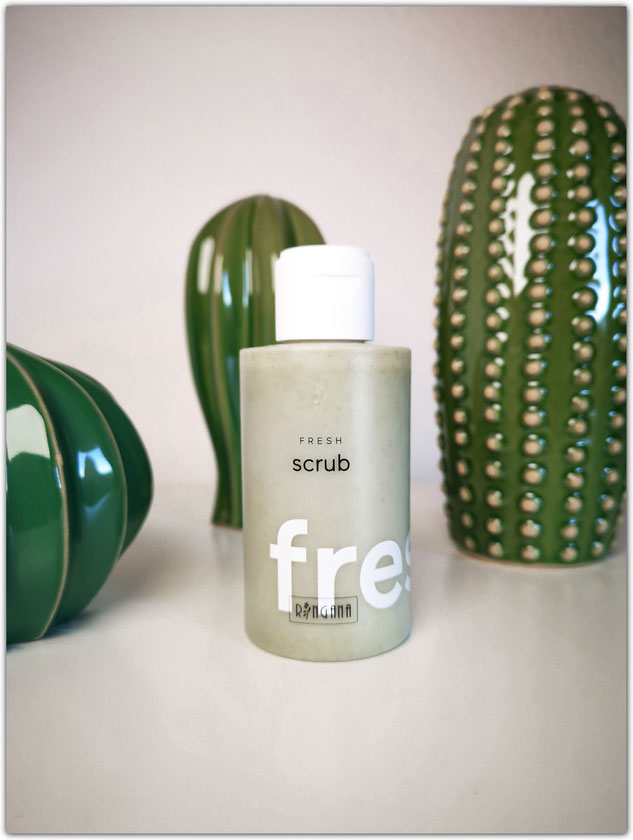 What I will also integrate into my daily beauty routine is the eye serum. Although I do not see any visible changes after three weeks, I can feel them. The skin around my eyes feels much fresher and more vital after application, and I have the feeling that I have a more awake look, no matter how early I get out of bed or how much my cat disturbed my sleep.

As the icing on the cake, I then apply the tinted day cream. This too will take a permanent place in my beauty cabinet. It is wonderfully easy to apply without smearing or leaving an uneven picture with marks. The colour tone adapts well to my light skin, it does not look mask-like. And it doesn't feel like it either, because the cream is quickly absorbed and gives you the feeling of doing something really good for your skin. Unlike conventional tinted day creams, I don't get annoying pimples either, because this cream doesn't seem to clog the pores. Really a great product!
So my conclusion is absolutely positive! Even if not quite cheap, I like the whole presentation and the effect of the product line! I will certainly continue to use it or even try some other of their products, because I like to spend my money on things that are sustainable AND keep what they promise.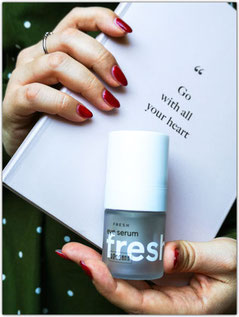 And what about you? Don't you think it's time for natural, cruelty-free and sustainable care products? Then why don't you hop over to Esther's shop? You'll also get a 5 euro discount on your first order. I don't think we need any more arguments, do you? I am definitely looking forward to your feedback!
 
Kindly
 
Scarlet Rose
---