Is there anything more enjoyable than a cup of coffee? Yes, there is! An artfully arranged latte macchiato with a delicious biscuit, enjoyed in what is probably the most cozy cafe I know and as an icing on the cake a charming conversation partner like Eveline on top!

On a terribly rainy day in August I set out to ask this incredibly energetic young woman some questions about her and her shop, the Luckymonkey in Aarau. Here you can read about the tips and experiences she gave me: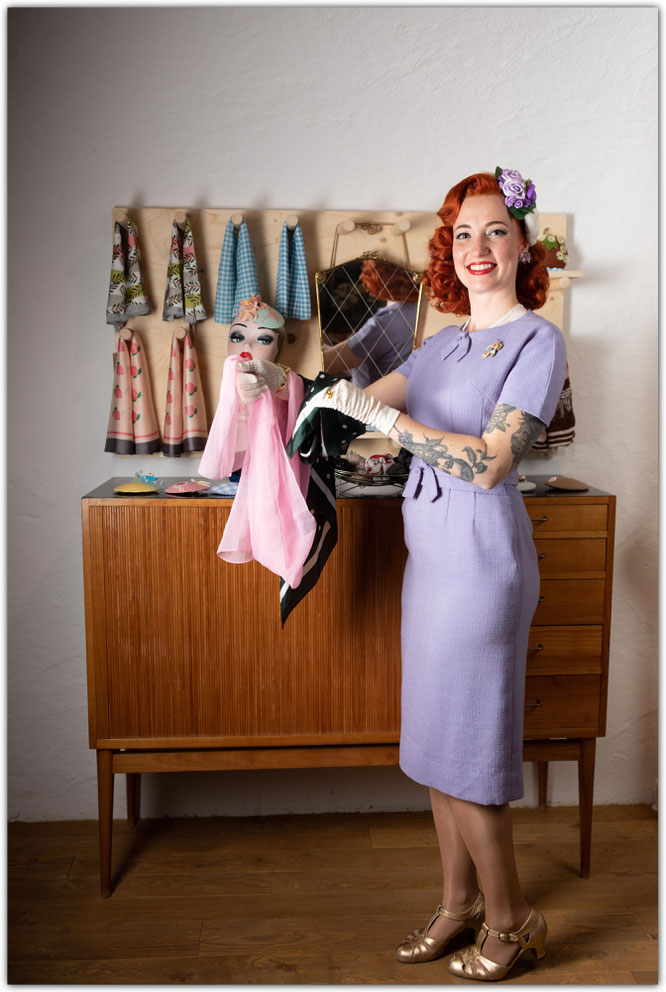 What I was wondering, you are quite young...
You think so? Do you know how old I am? (laughs)
No, honestly that would have been my first question. I would have bet on 29.
Aaaah yesss! Hit in the black. This October I will be 30 years old.
(Note: Meanwhile Eveline celebrated her birthday)
And when did you open the Luckymonkey?
I opened the store in December three years ago. But the history of the Luckymonkey began about six years ago, when I first ran an online shop on a small scale and then had a market stall at vintage and american car meetings.
So let me just do the math. Then you had this idea about the Luckymonkey in your early twenties. But an idea is not yet an online shop and certainly not a shop. How did you proceed?
The whole thing started like this: I worked as a visual merchandiser on an 80% workload and somehow always had the feeling that I still had to do something. That was the time when countless online shops were being opened, including those where you could buy second-hand stuff. That just fascinated me, so I went to my partner Freddy and told him: "Hey, I got an idea. I'm doing an online shop now." He was rather skeptical, just because of the big effort. A week later he came and said that we would both open an online shop. And so we did. His online shop was more in the direction of technology and mechanical engineering and I opened my little vintage online shop, which I later developed into a Rockabilly online shop. And since we both opened our own shop, we both started our project and so we had a lot of understanding for each other's enthusiasm. It was great to work hand in hand. From the beginning I did the visual part and he did the technical part. We started the project together and could support each other. That's how it all started.
Impressive. You practically started with nothing and today we are sitting here in your own shop with a cafe. And you did all that before thirty. Chapeau Madame!
(Laughs) Yes, I'm very pleased. I think it's important to realize what you have in your mind and not just to think about it all your life. If you want something, then you should just do it.
How did you come up with the idea of an integrated cafe?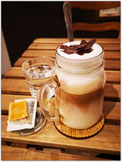 At some point my partner and I became very interested in coffee. So we visited different plantations in Colombia and that really fascinated us. You could say that coffee is my second passion, and for me the combination of shopping and drinking coffee is the ultimate shopping experience: first try a few clothes, then have a snack in the form of coffee and cake in between, and then go shopping again.
Are you pursuing another goal yet? An additional location, for example?
Admittedly, at the beginning we were already thinking about opening a second store. But if you're going through a giant project like opening a store, you're under a lot of stress. You work under constant pressure.  If the tension then level off, then you immediately feel that you have to start the next project now. But that doesn't have to be the case. We finally had time again to relax a little and enjoy our private lives a little more and that's wonderful. That's why it quickly became clear to us that we didn't need any further. We arrived exactly at the point where we wanted to be. Here at the Luckymonkey I was able to do everything I dreamed of.
When I hear that, I really regret that it wasn't me who had the idea of opening an online shop at twenty-two. No, but seriously, I just think it's great that you built it up step by step, and all by yourself. You are the living proof that the American Dream is also possible in Switzerland and that hard work can pay off here.
Absolutely! I always say you can have anything in life. But you have to do something for it. But if it really is your dream, then you are also willing to give everything for it. But I have to admit that I would not have made it without Freddy. He is my right hand, without him all this would not work. He is not only my boyfriend (note: meanwhile husband), he is also my business partner. He does all the administrative things in the background. That's extremely important, because it's the only way I can concentrate on my tasks in the shop.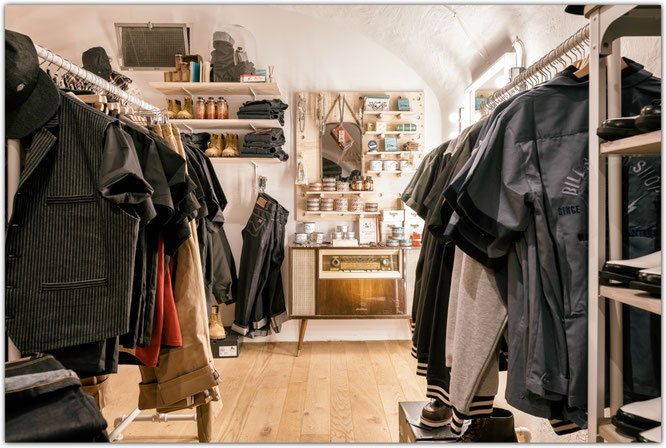 What makes the Luckymonkey so special? What sets it apart from other stores?
With the collections, we make sure that we offer clothes that the other shops do not stock. And we try to appeal to different types of women. Not only those who need a dotted dress to go to a Route66 (Festival in Switzerland) for the first time, but also people who are enormously enthusiastic about original dresses. That's why we also have genuine vintage clothes. We go several times a year abroad and buy on a grand scale at vintage markets in order to be able to offer our customers the most beautiful pieces. And I believe that we are the only ones in Switzerland who can offer the cafe and shop concept. The ideal shopping experience.
What was your career dream when you were a little girl?
Farmer. Until I realized you had to butcher animals. Then it was over with the dream. But in general I am really a country bumpkin, even if it may not look like that. I love going for long walks in the woods, for example. That's my balance to my professional life.
You say you're more rural than you look. The perfect transition for me, because: You always look like peeled out of an egg. Your hairstyles, your makeup, your clothes. Everything always seems perfect. Hand on your heart: How long do you need in the bathroom in the morning?
Honestly, I'm not a morning person. That's why I always have to plan enough time in the morning, because I really don't like stress. I always allow about 1.5 hours to get up comfortably, take a shower, pick out my clothes, do my hair and makeup. Then I must not forget to repack my handbag, as it has to go well with my outfit. Depending on the weather, I also need the right umbrella. And of course the matching jewellery. But just for hair and makeup I need an hour. Depending on the effort of the hairstyle. A Brushout needs a little more time. Sometimes it can take a little longer than 1.5 hours.
How often do you wipe your hair?
Once a week, always on Sunday.
What hairstyle tricks can you tell us?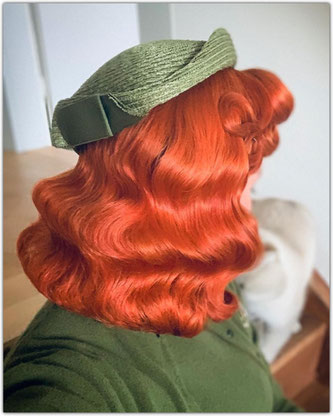 I use a curling iron to twist the curls in, because I think the heat makes the curls hold better. I already twisted them with wet hair and slept on them, but the next day the curls disappeared again. Further it depends very much on how you twist the hair. You can't just wrap your hair arbitrarily and then think that the hair will fall perfectly. This is a demanding technique and something you really have to practice. It took me a long time to figure out the best way to twist my hair and then comb it out to get the desired result.

It is very important that you have volume and the hair is not on the scalp. This also makes them less greasy. The right products are very valuable. I only use shampoo and conditioner from the hairdresser (Paul Mitchell or Olaplex) and I also use the hairspray from the hairdresser (Big Sexy Hair). It's ultrastrong, but I can brush it out anyway. That's really important, because if you have stuck hair, you can't shape new hairstyles anymore. The brushes are also important. If you use the wrong brushes, you can't get the hairstyle right either. And then just take care of your hair, maybe use a hair pack or a hair cure now and then.
Are you more of a head person or a heart person?
Phew, that's hard to say. I think it's more of a heart person. I always think too much, but in general I'm more of a heart person.
If you had to describe yourself in three words, what would they be?
(Laughs) I've never been asked anything like that before. That's really difficult. Every character needs more than three words to describe him. But if I had to commit myself, then I would probably opt for committed, creative and compassionate.
When was the last time you climbed a tree?
About five years ago. In our last home we had a large beech tree in the garden and I hung a birdhouse there. Well, the tree was not very high. But I had to climb a bit.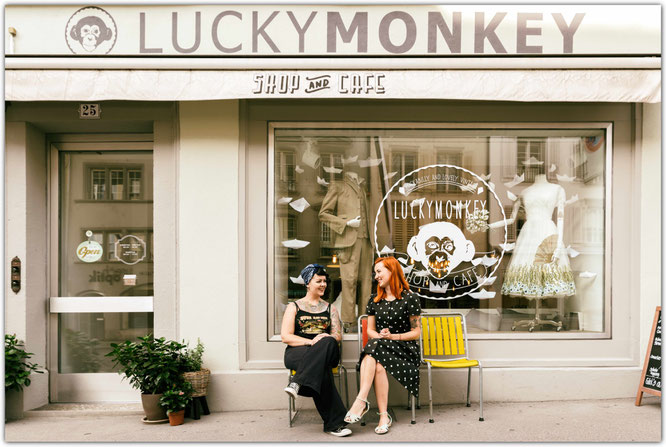 What bad habits do you have?
Hmmm. Maybe that I eat so much sweets? I can't work around so many delicious cakes every day without trying at least a piece.
No, it's just not fair. I certainly don't write that, it destroys every woman's self-esteem. Choose another weakness.
I'm so sorry! Sometimes I really feel guilty myself.
Come oooooon. I, for example, pick my nose while driving a car.
(swallows herself from laughter). So my boyfriend says I'm always late. Where he's right, he's probably right. I think that's my worst habit.
Finish the sentence: In my life I am most grateful for...
...my health. That I can get up every morning, be fit and live my life the way I imagine it to be and that my body does not give me any restrictions.
If you could ask a question to someone from any epoch, who would it be and what would you ask?
Maybe I'd like to sit at a table with Grumpy Cat (laughs). I think it would be really exciting to talk to an animal. But I guess I'd rather choose someone from my family. My grandparents or even great-grandparents. And then I would ask personal family questions or just ask what it was like at their time. I can't explicitly say who I want to talk to, but it would certainly be someone from the family with whom I would catch up on a conversation that didn't happen during lifetime.
One last question. If you could give the readers something to take with them, what would it be?
Be satisfied with what you have. And do what makes you happy.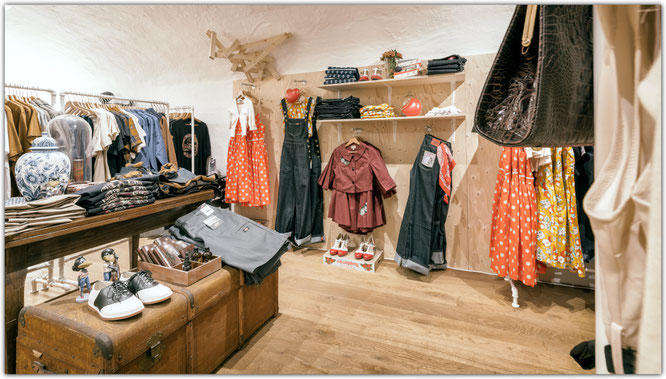 Beautiful closing words to which there is nothing more to add. Thank you Eveline for spoiling me in your beautiful cafe and shop and allowing me and my readers a glimpse behind the scenes!
---