There are those days when I would like to snap at my reflection in the morning. You stand in front of the mirror and wonder how you can just prettify what you are looking at. The dark circles of the eyes seem to pull down pitch-black to almost the upper lips, the hair lies flat and stringy pressed against the head, and indeed a pimple has spread out in the middle of the nose overnight.
I always think that a cup of coffee will straighten the world a bit. So I sit down at the breakfast table with my huge cup of the black miracle brew and start Instagram - serious mistake! Why did I do that? I scroll myself self-destructively through all the beautiful photos of the successful, angelic sexbombs. I just wish I'd cuddled a little with my cats and made myself a thick jam bread. But no, I missed this chance.
So I get in my sweatpants and get out into the fresh air - now it's "tormenting-yourself-and-cursing-the-whole-world-time". So I turn my lap, my legs are heavy, I gasp like a walrus and again and again I tell myself my mantra: "You want to be beautiful, so run! Completely exhausted and sweaty, I arrive at home and feel fantastic just until I meet the next mirror. Now I don't have any black rings around my eyes anymore, but I am so flame-red in my face, as if I wanted to apply for a harbour warning light at the Lake Michigan. But at least you can see the red pimple a little less. That's something.
 
A shower will save it, so get out of your clothes. When I take off my clothes, my belly wobbles no less than an hour ago. Logically. But still. Annoyed, I nudge my belly fat and watch frustrated as it wobbles. It's almost like letting a stone jump over a smooth surface and watching how it circles. Aaaaah! I'll ask my husband to put away all the mirrors in our apartment tonight!
Refreshed, I get out of the shower, surrounded by the scent of coconut and feel almost a bit like an exotic beauty. But then my archenemy strikes again and shatters my daring self-confidence into a thousand pieces. I am still as red as if I wanted to compete with a Babybell cheese. Fortunately, the cosmetics industry has invented great products that can bring my face color back to normal. So I paste my face with makeup and hope that the connection between blackheads, pimples and makeup is really just a myth, as my rescuer promises.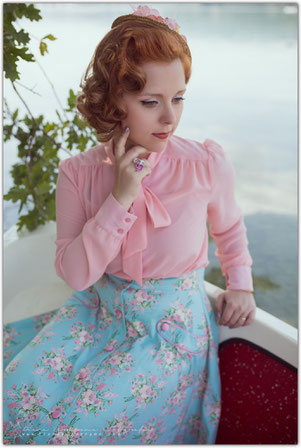 So the hair is now blow-dried and turned over the brush in a miserably failed attempt, because no matter how I do it, I always look as if I had gotten into the socket. So I put my hair up today, because I'm into the forties and fifties. A blow-dry hairdo like in the eighties is out of the question for me. So I turn in my Victory Rolls and try desperately to weave the Bobby Pins into my hair like the big Youtube models always do. I'd like to mention briefly that this isn't the first time I've done this. For some years now I've been walking around every day in my beloved vintage style. Nevertheless, I just don't want to succeed with the Victory Rolls. So while I'm trying to spread the bobby pins with my teeth and ruin my carefully applied lipstick, I'm cursing my innate passion for the old days for the hundredth time and wishing I could just get an "I-dont-give-a-fuck attitude".
Breakfast is off today because I have spent too much time with my unruly hair. My colleagues at work know at a first glance what a bad mood I am in. If they don't have any chocolate in stock that they can offer me, they withdraw on quiet soles and try to make themselves invisible.  When the day is finally over, I sneak home annoyed. I am so tired of thinking all day about nothing but my belly fat, my cellulite, my hallux and my empty bank account that I even forget to ask my husband to take the mirrors away.
I throw myself into my wonderfully big Pijama with embarrassingly sweet kittens printed on it and enjoy the feeling that it doesn't pinch anywhere. Then I go to the bathroom and take off my make-up - oh, hello pimples! - and my day is officially over. When I sit at the kitchen table, my husband puts an incredibly tasty menu in front of my nose and I soak up the smells deep inside me, I know one thing for sure: I am stupid.
 
I've wasted a whole day of my life trying to convince myself that I'm not enough. Not slim enough, not pretty enough, not successful enough, not wealthy enough. I let valuable time with my cats pass through my fingers, because I preferred to measure myself against other women, whom I could not even name by name. I ran along the river and between the fields and instead of the immense beauty of nature I had only my own, supposedly non-existent beauty in mind. The others didn't admire my pretty hairstyle or the great makeup, but just wished that I would finally eat something to improve my mood. And while I'm enjoying the fantastic food fork by fork, I don't have a guilty conscience or worry about what my scale will show the next morning. Finally everything is fine and I am completely satisfied.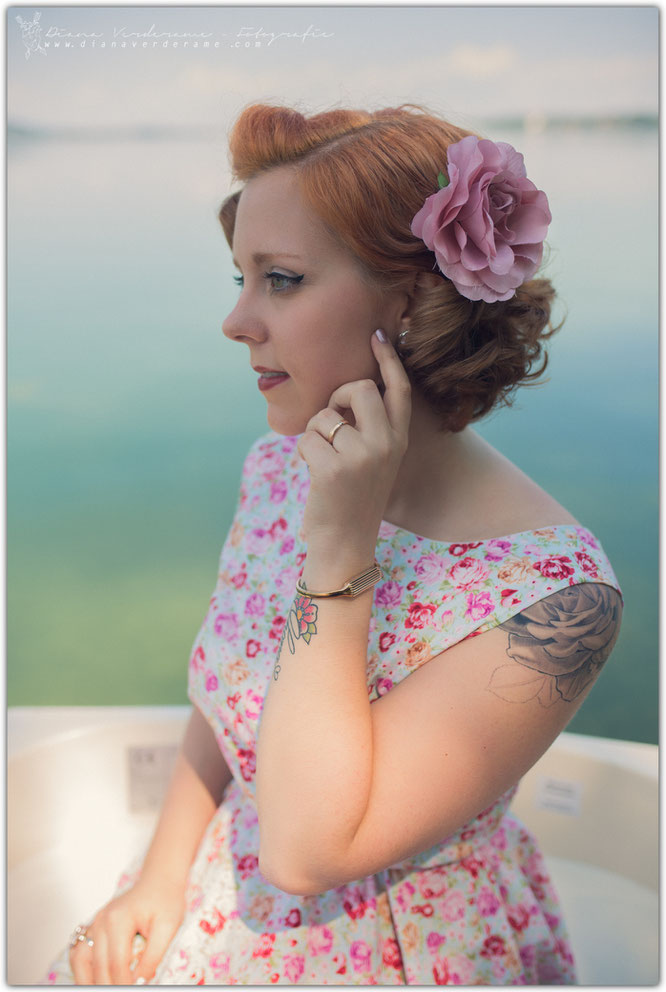 And then come from my husband the words for or because of which I have been pestering myself all day: "You are beautiful". I am dishevelled from the long day, unvarnished, wearing an embarrassing pijama, and he thinks I am beautiful. Because I feel good and comfortable. Ladies, do you notice what it all comes down to? Yep, this is exactly one of those contributions that want to tell you: You are beautiful! I know, they already exist in abundance. And yet it is important that you are told again: Stop being ashamed of your bodies or chasing after any role models! Bodyshaming is one of the worst things you can do to yourself because you are wasting valuable time. Let someone tell you who is struggling with the same problems.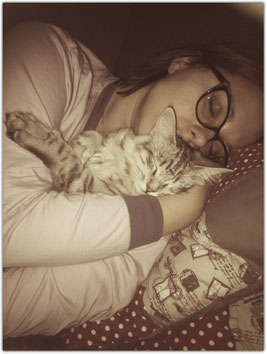 And when you surf on Instagram and look at pretty pictures in the future, remember that every woman knows these days when nothing will work out. But the way we deal with it, it's up to us. Every woman is beautiful. The only difference is that some women feel beautiful, while others emulate an ideal of beauty and lose themselves in the process. You are wonderful! Do not let anyone, least of all yourself, talk you into anything else!
 
Sincerely
Scarlet Rose
Outfits
---